Pennen er mektigere aims to be the leading Norwegian-language resource for information about fountain pens and other writing implements. The blog will also have a focus on handwriting and writing in general, as well as Norwegian history that is relevant to writing and writing implements. This English part of the blog will attempt to offer good translations of a selection of our articles.
The blog started in January 2019, under the name Fyllepenna.no, as an initiative to spread information about fountain pens in Norwegian to Norwegian readers. What we write about on the blog today is somewhat broader, and includes several topics related to drawing and writing, although fountain pens are still an important thematic mainstay.
Fyllepenna.no changed its name to Pennen er mektigere (the pen is mightier) in July 2022.
Editorial office
Anders Kristiansen (editor)
Anders has been writing about fountain pens since 2018, and started Fyllepenna.no in the winter of 2019. As editor, he has the main responsibility for the website, and is also the one in the editorial team who writes the most on the blog. Anders writes the regular column Søndagssplitten (the sunday nib), which is published every Sunday. Anders likes to write about most things, but has a special fondness for digging in old newspaper archives, and he often lets that inspire his posts on the blog.
Kjartan Skogly Kversøy (writer)
Kjartan has the column Kjartaniske vers, which is published now and then on Saturdays. His posts often contain personal stories, and can have themes that go back to the 19th century or earlier. He has written for Fyllepenna.no/Pennen er mektigere since March 2020.
Liv Mogstad Strickert (writer)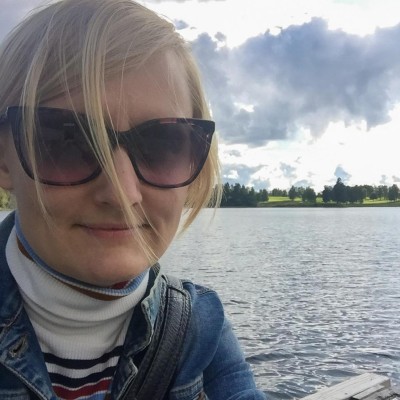 Liv publishes her regular column Blekkfang on every second Thursday. Her posts are mostly reviews of various exciting inks. She has written for Fyllepenna.no/Pennen er mektigere since May 2020.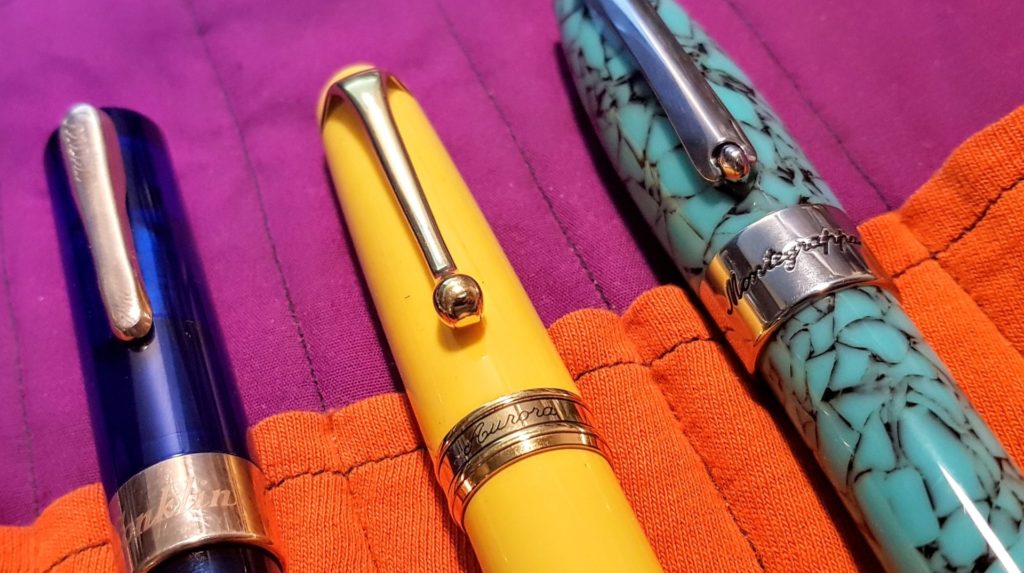 Privacy policy
Who we are
Our website address is: https://pennenermektigere.no. The owner of the website is Anders Kristiansen, and questions can be sent to anders@pennenermektigere.no.
What personal data we collect and why we collect it
Comments
When visitors post comments on the page, the information entered in the comment form is stored in addition to the visitor's IP address and the visitor's browser version. This is done to help avoid frivolous comments.
An anonymous text string generated on the basis of your email address (also called a "hash") may be sent to the Gravatar service to verify whether you have an account there. The privacy policy for Gravatar is located here: https://automattic.com/privacy/. After your comment has been approved, your profile picture will be visible to anyone associated with your comment.
Information cookies
If you post a comment on this site, you can ask us to remember your name, email and website. This information is stored in a cookie and is there to make things easier for you. You then do not need to enter this information again the next time you post a comment. These cookies expire after one year.
Embedded content from other websites
Articles on this site may include embedded content (eg videos, images, articles, etc.). Embedded content from other websites behaves exactly as if the visitor had visited the website from which the embedded content originates.
These websites may collect information about you, use cookies, embed tracking systems from third parties and monitor what you do through this embedded content. This also includes tracking your actions via the embedded content if you have an account and are logged into the website.
Who we share your information with
We do not share your information with others.
How long we store information about you
If you leave a comment, the comment and information about the comment will be stored indefinitely. This is so we can recognize follow-up comments and approve them automatically instead of putting them in a queue where they have to be manually approved by an editor.
Where we send information about you
Visitors' comments can be checked through an automatic recognition service against spam content.