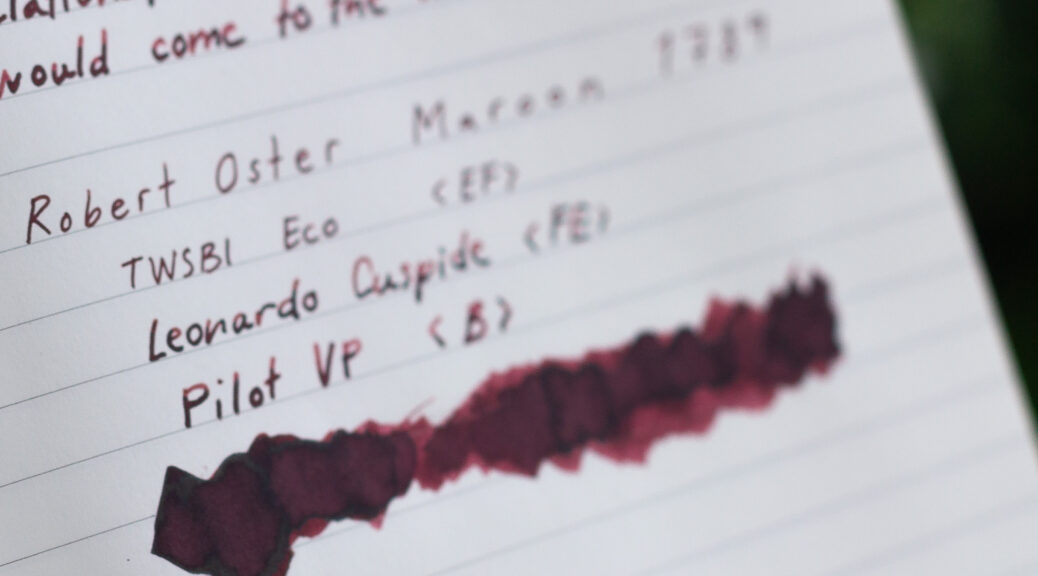 Inktrapment – Robert Oster Maroon 1798
Inktrapment – Robert Oster Maroon 1798
If you, like me, have wondered why this ink is called Maroon 1789 you will find the answer down below.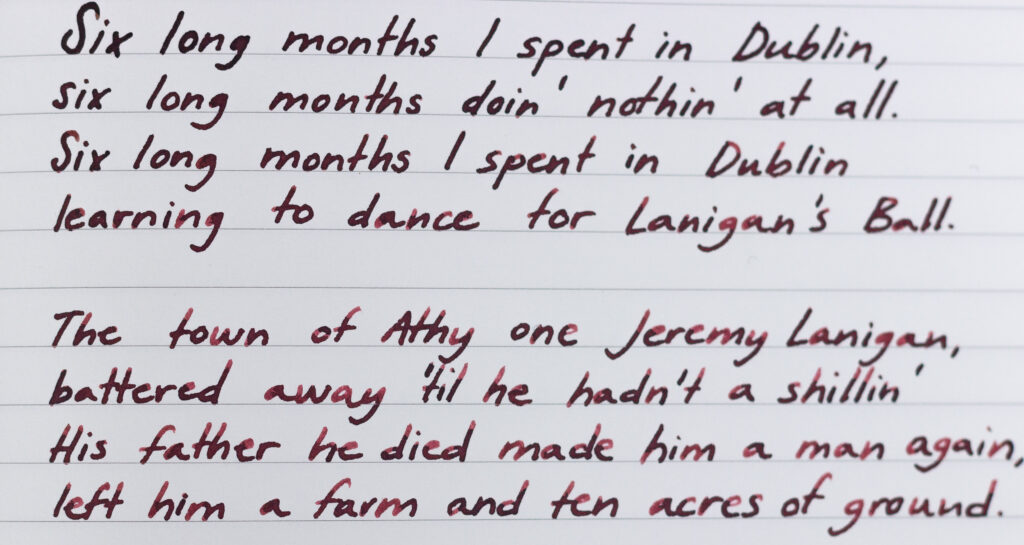 The reason this ink is called "maroon" comes as no surprise. The color is a dark brownish-red — or reddish-brown — i.e. maroon in English. On some types of paper the color leans a bit toward burgundy red.
The ink has some nice, not too dramatic shading. On fountain pen-friendly paper it also develops a black halo or a hint of black sheen in wet areas.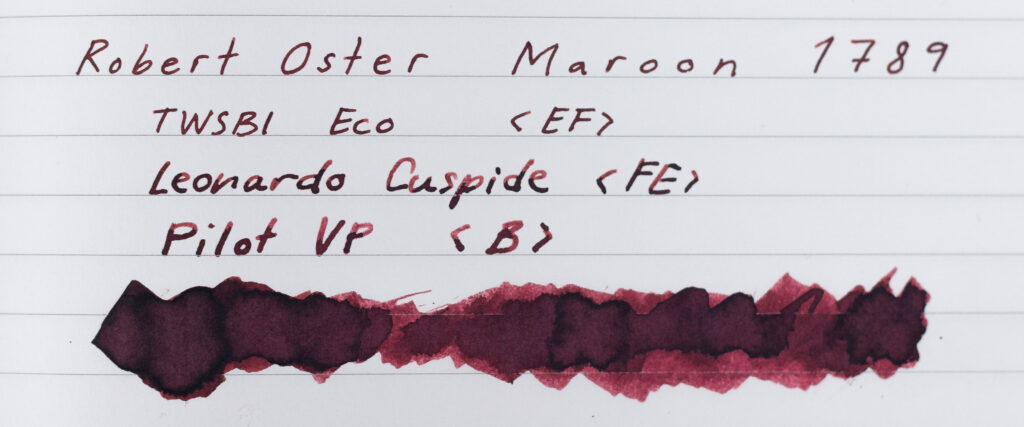 The ink flow was good in every pen I tried, and the dry time was around 20 seconds. It is not waterproof.

On more porous paper, the ink is more uniformly brown. It behaves quite well in this notebook but there was a small amount of feathering and some bleeding even in the EF nib.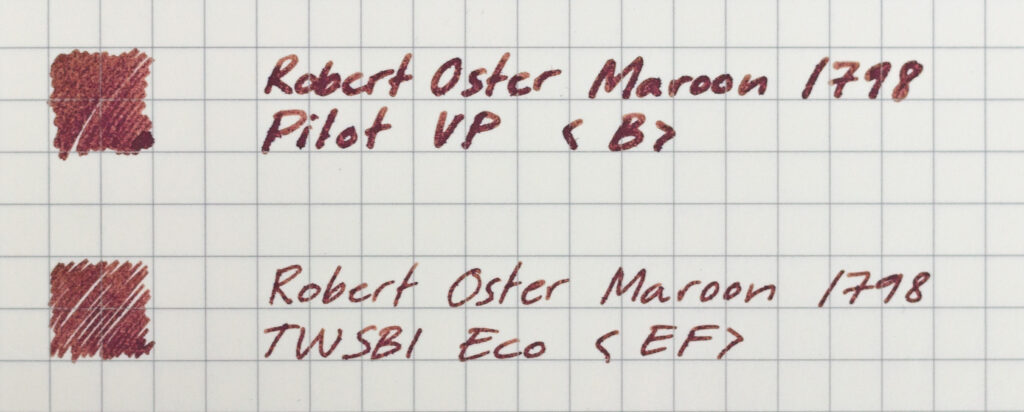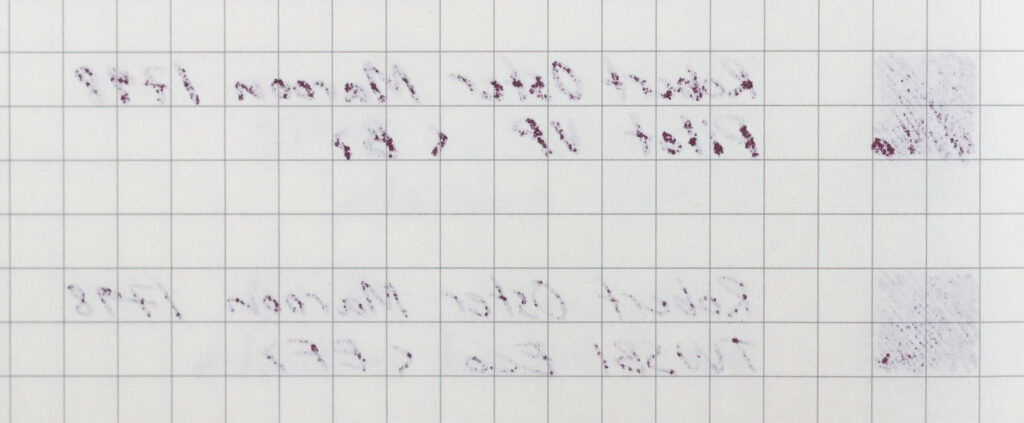 But why did Robert Oster name this ink Maroon 1789? After all, isn't "maroon" a sufficient description? The explanation was both annoyingly and satisfyingly simple, as it turned out:
Maroon is derived from French marron («chestnut»), itself from the Italian marrone that means both chestnut and brown (but the color maroon in Italian is granata and in French is grenat), from the medieval Greek maraon.

The first recorded use of maroon as a color name in English was in 1789.

https://en.wikipedia.org/wiki/Maroon
So, the word "maroon" was first used about this color in English in 1789. Simple as that!
(PS | Thanks to Anders for the ink sample 🙂)
Liv Mogstad Strickert is a regular contributor on Pennen er mektigere, publishing ink reviews every other Thursday.