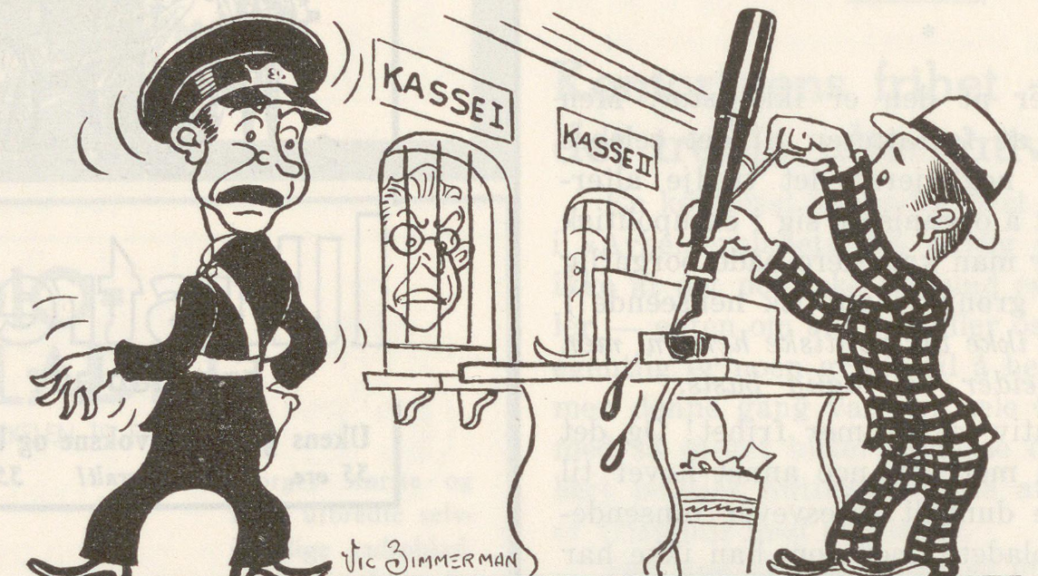 Nibby Sunday – "I'll just go to the bank and fill it up"
Nibby Sunday – "I'll just go to the bank and fill it up"
Unfortunately, I haven't had time to write a full blog post this week. With NaNoWriMo and a number of other commitments, it has been difficult to make time.
I am also working on a big article that I will publish on the last weekend in November, i.e. in two weeks. It's a post with updated information about Den Norske Fyllepennfabrikk (The Norwegian Fountain Pen Factory), which made the Pan pens, and it's likely to be the longest article I've written here on the blog up until now. It has been an extensive article both to research and to write, and it's important to me to get it exactly right. Because of that, there won't be a new post next Sunday either. Hopefully the post in two weeks will more than make up for it.
In order to at least come up with something this weekend, I've found a very short piece from the Norwegian magazine "Kontorfunktionæren" ("The Office Clerk") from 1938. In the old days, it was common for banks to have dip pens and inkwells available for people to use when they had to sign things. In Toronto (and probably many other places) many took advantage of this, taking the opportunity to also fill their personal fountain pen when they visited the bank.
In "Kontorfunktionæren", it said:
The banks of Toronto have calculated that they spend $25,000 a year on ink that is sucked up by fountain pens belonging to the men and women who use the ink bottles in the banks as ink stations. The statistics show that on average one in ten visitors either fills a fountain pen – or leaves with a pen holder! Come on and say that statistics are not useful.
I wonder what the ballpoint pen budget of modern banks looks like.