Point to Paper – Do you have a fountain pen that would go nicely with my Hardanger fiddle?
Point to Paper – Do you have a fountain pen that would go nicely with my Hardanger fiddle?
You may be wondering if anyone has actually asked me if there exists a fountain pen that would go particularly well with a Norwegian Hardanger fiddle. Strangely, no one has. What I can say is that if someone were to ask me this question, I have a good answer ready. I would like to share that answer with you. If you are interested in this topic, it might suggest a special interest in Hardanger fiddles or fountain pens. It might also be that you just got curious. Either way you are welcome to join in on reading what comes next. The answer is full of Norwegian heritage and pride. It is also a love story. The answer includes a princess from Norway and a prince from Italy. The princess was born in 1925 and the prince was born in the early 1930s.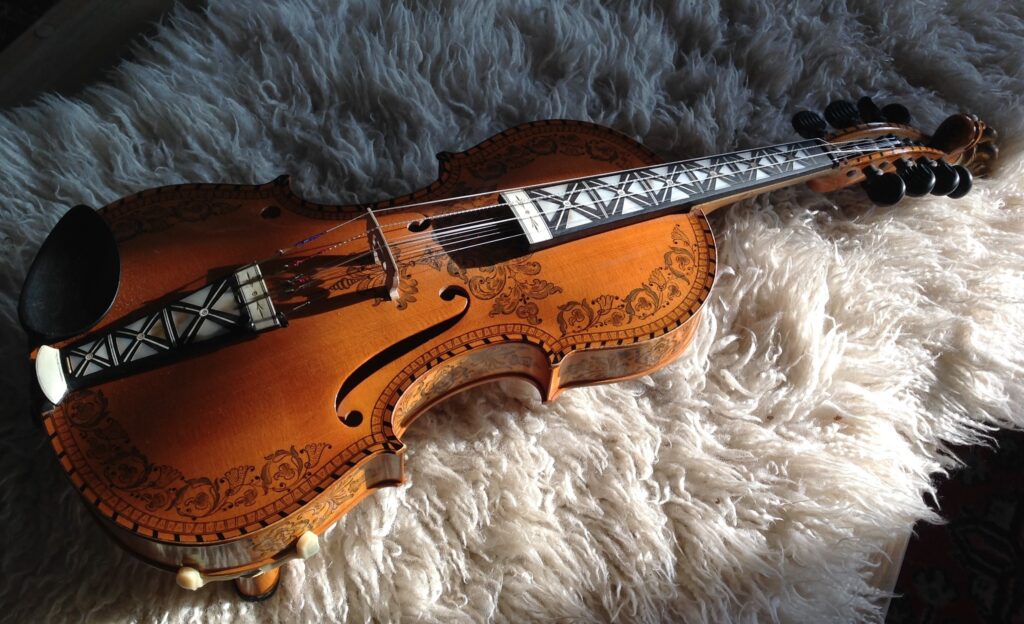 The princess was given life by Olav K. Venaas and the prince was created by the Cavaliere brothers. "Venaasen", as he also was called, was one of Norway's foremost Hardanger fiddle builders. The Cavaliere brothers were specialists in decorating fountain pens. Both the fiddle and the fountain pen accidentally ended up in my possession. Together they are an example of how unlikely reality can be. Have you ever thought of that? I also wrote a bit about the subject in the article "The Lulu Mystery". Real-life events are often strange and wonderful. I like the thought of that. The future is full of pending and unexpected surprises. Some of them are going to be good and others are going to be demanding.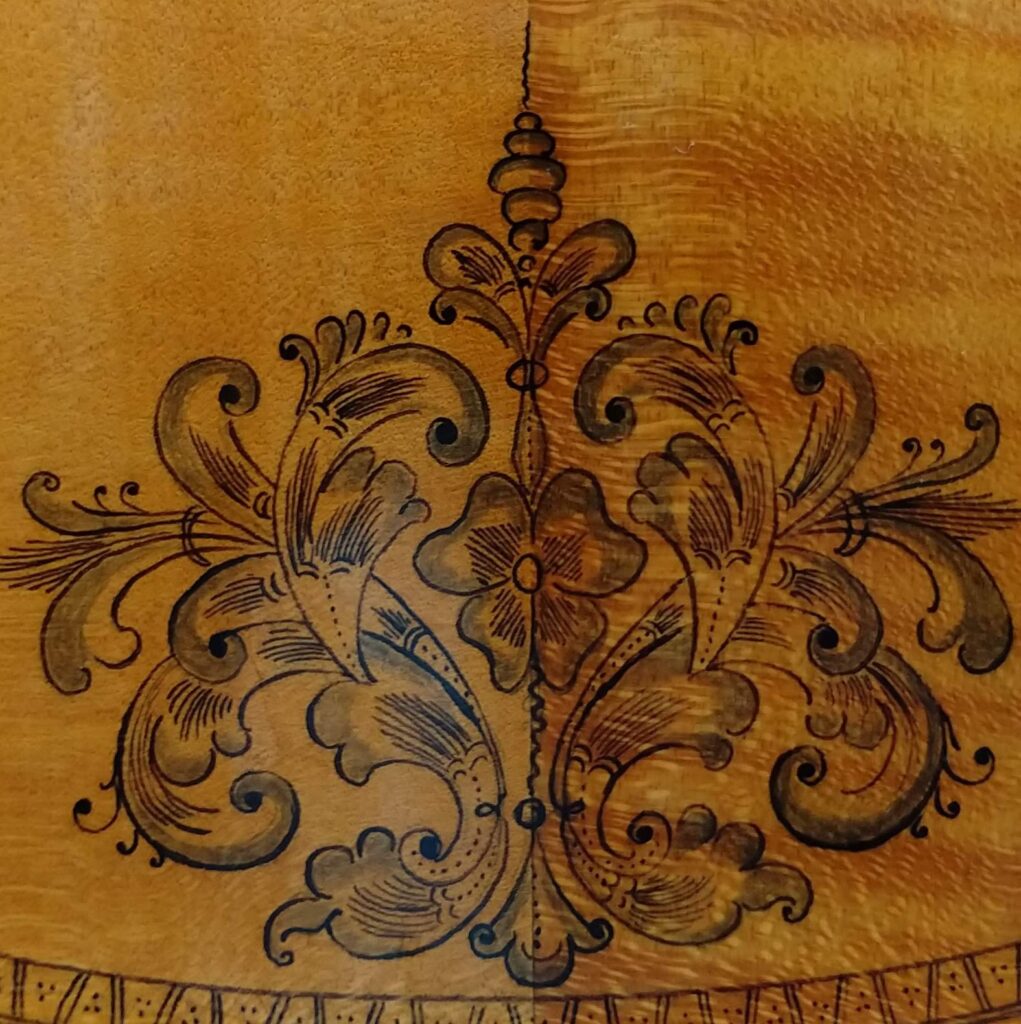 For example, who could have imagined that the spring of 2020 would turn out the way it did? What if you in September 2019 received a hot tip that is was the perfect timing for investing in face masks, toilet paper and antibac desinfectant? It was probably beyond the imagination of most people that the world would come to a standstill because of a virus. What would you have thought if someone predicted in October 2019, that a virus would come from an unknown source in China and infect the whole world? … and you heard that the virus might have come from an exotic animal market because of a pangolin? … or escaped from an advanced virus lab due to a security breach? … and that cakes that look like toilet rolls would be a big hit in Finland that same year? You probably would have thought it was complete madness.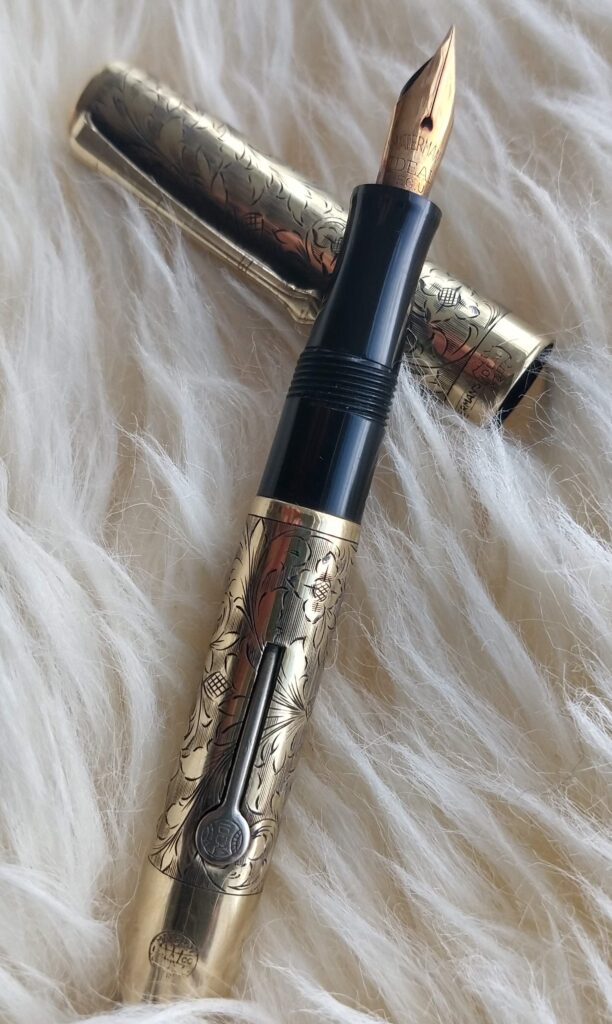 Today's story is about good coincidences. I invite you to join in on a little thought experiment. How many events have to coincide over the course of a hundred years for a Hardanger fiddle built in Gransherad in Norway in 1925 to end up living with a rare American fountain pen made in 1930? We are talking about a fountain pen that was originally made in the USA. Of all the fountain pens made at the Waterman factory that year, this particular one was chosen for export to Italy. Of all the Waterman pens that ended up in Italy, this particular one was covered in gold. Completely atypical, it received a decoration that feels very similar to the pattern you find on a Hardanger fiddle. In some strange way, the fountain pen survived use for almost 90 years before it ended up in the hands of an Italian lady who put it up for sale. Coincidentally, I discovered that this pen was for sale the very week she posted it. Most of the rare pens she offers are sold on the day she posts them. This could have become a story with an almost an infinite number of other outcomes.
I guess I hadn't really imagined myself as the owner of a Hardanger fiddle until I became one. The journey of this particular Hardanger fiddle is a story in itself. I was lucky enough to buy the fiddle from the virtuoso fiddler Lars-Ingar Meyer Fjeld. Lars-Ingar has almost had a permanent place on the podium in the A-class at the national Hardanger fiddle competitions in recent years. In 2016 he was nominated for the most important music award in Norway called the Spellemannsprisen. He was nominated for the release of his album "Hardingfele".
The fact that the pen and the fiddle were to end up in the same place is so strange that one could almost think they were meant for each other from the start. Perhaps it was fate that guided the almost hundred-year long journey they both took until they finally were united. It is simply a love story.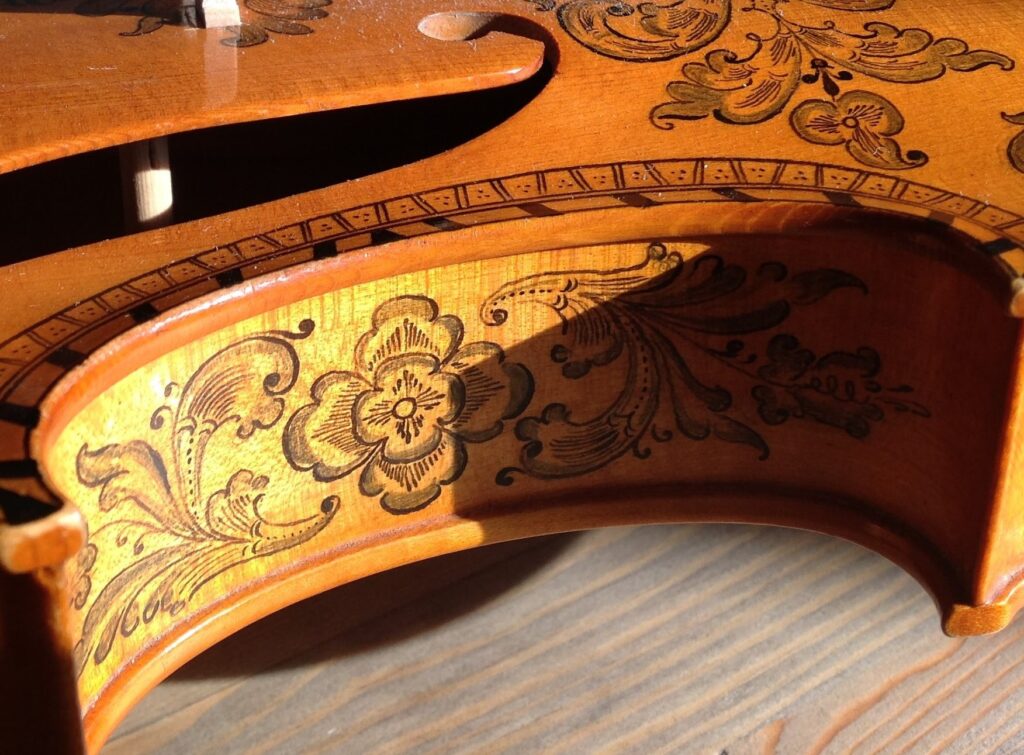 I must introduce the princess as well. I call her "The Princess from Gransherad". She is beautiful like a princess. She is a fiddle made by Olav K. Venaas. She is discreetly decorated with hand-drawn roses. Drawing decorations on a fiddle is called "rosing" in the Hardanger fiddle builders language. The roses are drawn with dipping pen and ink. The nib of the dipping pen has to be extra fine and flexible. The line variation on this fiddle is exquisite. The precision can take your breath away. Pens, ink and Hardanger fiddles are connected in this way. There is a close relation between Hardanger fiddles and pens. It's not a real Hardanger fiddle if it doesn't have roses.
The princess is a beauty both in the wood used, the form and the sound. The sound is often referred to as the song of the fiddle. I think Venaasen saw it when he was about to put on her makeup. The princess deserved to be decorated discreetly. It would not have seemed appropriate to hide her beauty with excessive use of mother-of-pearl and other decorations that are often seen on these fiddles. On most fiddles this is very beautiful. This princess only has some mother-of-pearl and bone work on her neck. It is perfect. Olav K. Venaas was known for his exquisite decorating. The rosing is just right on this special fiddle. Venaasen, I am sure, probably thought so too.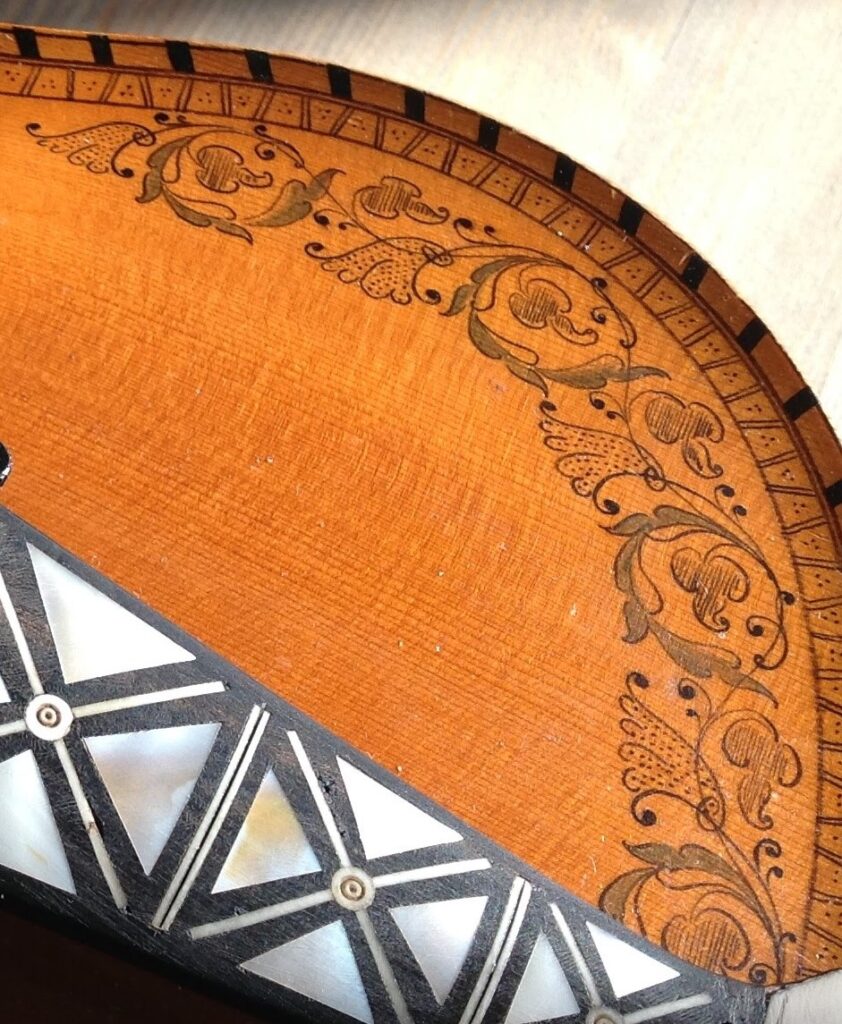 The princess has nine strings. She has four upper strings. Those are the strings you play on with the bow. She also has five understrings. These are the strings that sing along when you draw the bow over the upper strings. The lower strings vibrate by themselves a good distance below the upper strings. The deepest understring is attached in a rare way. It is attached to a tuning peg that is placed in a way that is called a "neck shot". It is placed at the top of the back of the neck. This means that this one tuning peg is placed directly behind the neck of the fiddle. The other eight tuning pegs stand in the usual way with four tuning pegs placed on each side of the neck.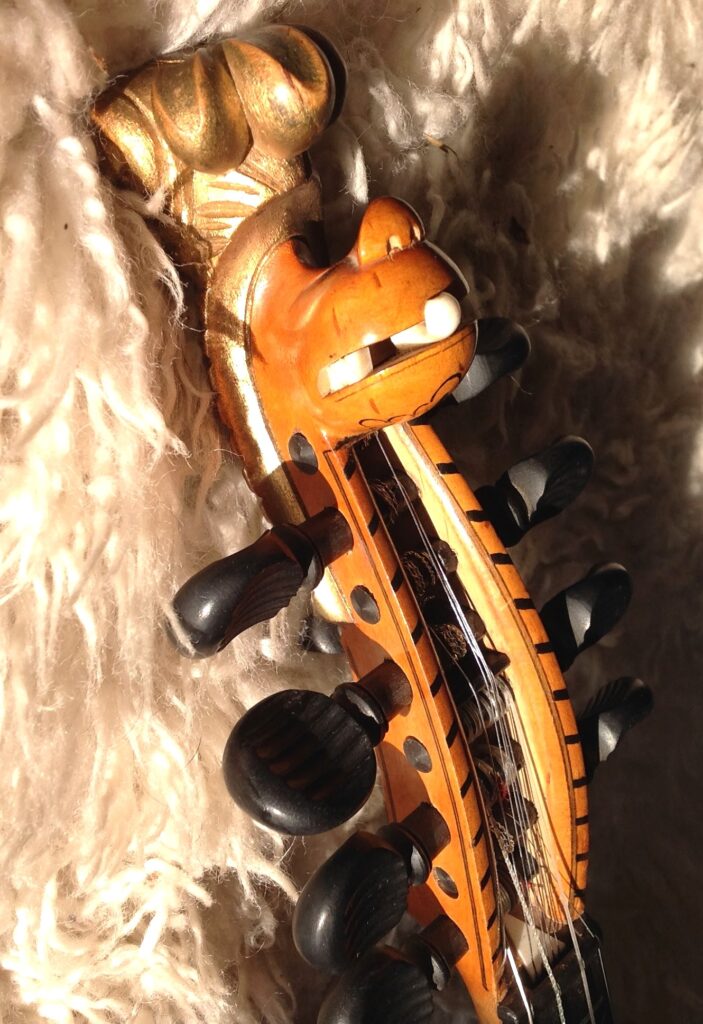 We think that the top plate of this fiddle is made from a famous large spruce tree that was taken down just below the mountain Gaustadtoppen once upon a time. Venaas talked about this specific tree. It contained the best wood material for fiddle making he had ever seen. He even told were the actual tree once stood. The distinguishing feature of the wood from this tree was the very dense year rings. I have never seen a piece of spruce with denser year rings than those found in the top plate of The Princess from Gransherad. Venaasen preferred the song of the slow-grown mountain spruce.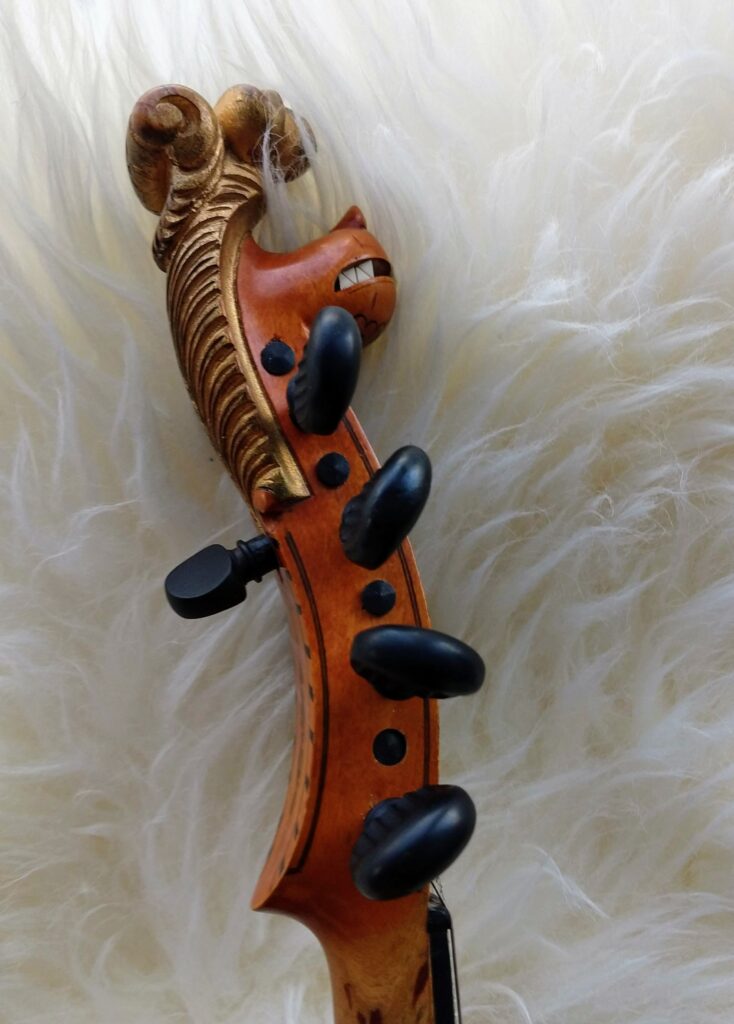 The prince is a fountain pen. It is a Waterman 52V. It is refined with engraved gold. The work is done by "Fratelli" ("the brothers") Cavaliere. Fratelli Cavaliere were the Italian importers of Waterman fountain pens. Many of the Waterman pens that were imported were plated with gold and decorated. That's how the wealthy Italian customers wanted it. Fratelli Cavaliere also decorated pens from Montblanc and Parker. Their work was always of the highest quality. There is a special tradition of refining fountain pens in Italy. It was usually done by coating the fountain pens with precious metals and then engraving them or/and chasing the metal. Italian fountain pen specialist Letizia Iacopini has written a book about this tradition. In one of her books, Waterman pens from 1900-1940 are described. In this book, she uses the author name Letizia Jacopini (Jacopini with "J" instead of "I").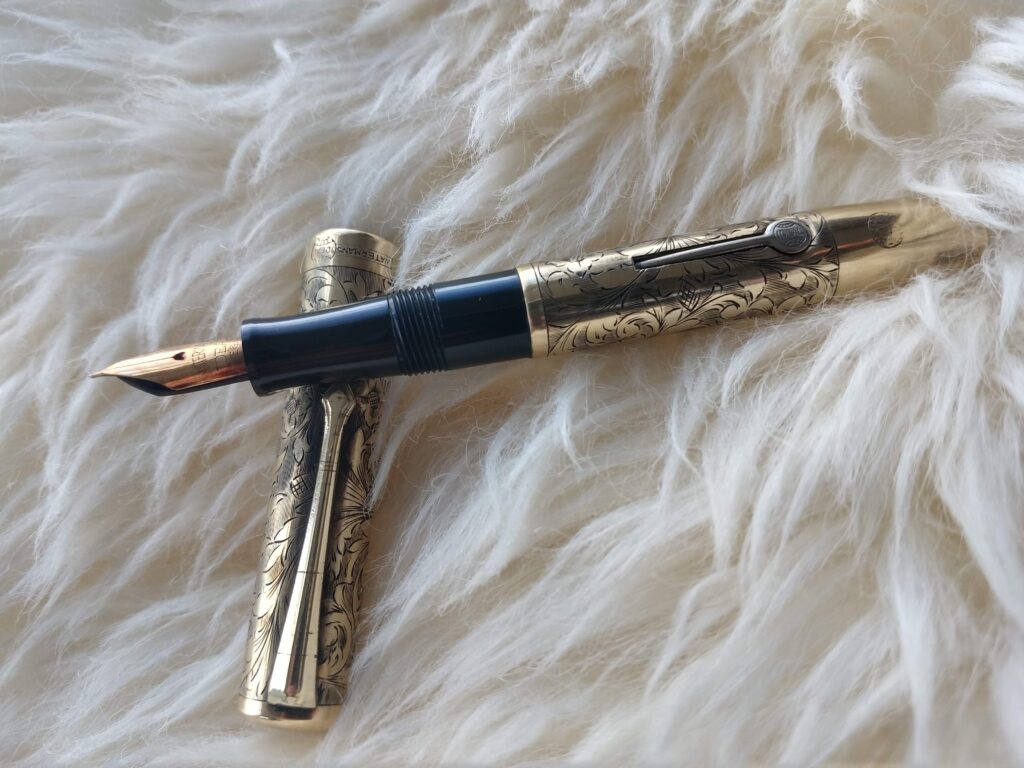 What could be the reason for a fountain pen from Italy having an engraved pattern that is mistakenly similar to the rosing on a Hardanger fiddle from Norway? The first thing that has to be said is that this pattern is not common on Italian fountain pens. It is a unique case. This means that the fountain pen was probably a special order. So, who could be the customer? It looks like a fountain pen the superstar Norwegian Hardanger fiddler Ole Bull might have ordered. Perhaps it could have been a reward to himself after playing the fiddle on top of the Pyramid of Cheops in Egypt. For the record; Ole Bull Played on top of the Pyramid of Cheops in 1876 and died in 1880. Sadly this cannot have been his pen. It would have suited him nicely though.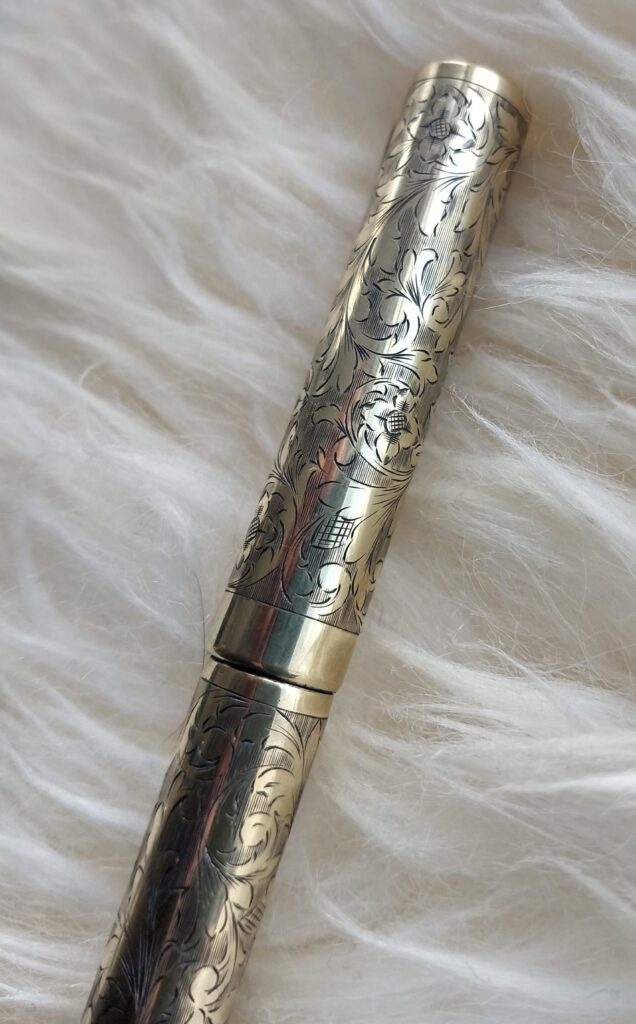 The decorations on the Hardanger fiddle and on the fountain pen bear a strange kinship. Olav K. Venaas decorated his fiddles with pen and ink. He also added some shading with pencil. Venaas was a self-taught multi-artist and multi-craftsman. He repaired machines, clocks and built Hardanger fiddles and droned zithers. The famous Norwegian writer, Sigrid Undset, who was a skilled player of the Norwegian langeleik (a droned zither), had a one that was made by Venaas . You can see it yourselves if you take a trip to Ringve museum .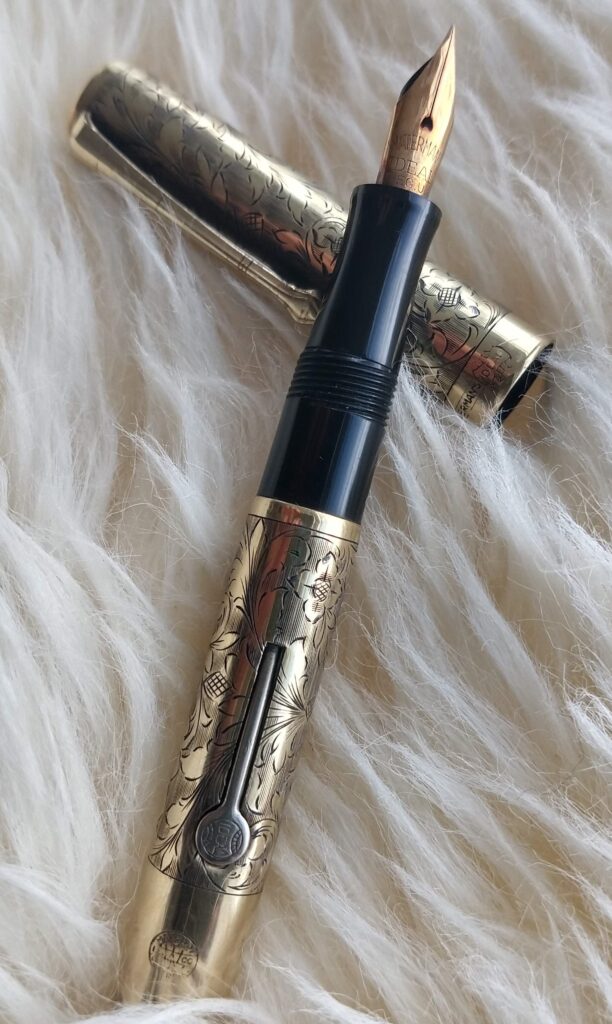 Precisely because reality is so strange, there is room for anything to be possible. You can actually come across graffiti made by Vikings in a church built by a Roman emperor, you can find expert tailors of a Norwegian national costumes (bunads) in a West African country and you can run the risk of meeting people who play Norwegian fiddle tunes on Hardanger fiddles in a country you probably associate more with Tai Chi and samurai swords. It's strange but it is all true.
Once a Viking carved his name on the banister of the gallery of the ancient church of Hagia Sofia in Istanbul. The church was built in the year 537 AD by the Roman Emperor Justinian. The Viking probably just wanted to show off that he had been there. Bunad and Stakkastovo is a professional tailoring company that spesializes in producing Norwegian national custumes of high end quality. Their main office is situated on the island of Osterøy just outside the city of Bergen in Norway. In 1999 the demand for national costumes was getting much higher than the production capabilities. They chose to make the untraditional decision to start making Norwegian bunads in Ghana. Ghana is the home of many expert tailoring craftmen. There are not enough people left in Norway who have the time and expertise for advanced traditional handicrafts and tailoring. In fifty years we may have to go to Ghana to learn how to sew a Norwegian bunad in the traditional way. That might be a little hard to process, but the alternative is that the bunad would become out of reach for the majority of Norwegians. Actually the craftsmen from Ghana are aiding the preservervation of Norwegian heritage and making it accessible for new genarations wanting to own a traditional costume. In Japan, there is even a thriving Hardanger fiddle community consisting of both groups of fiddlers and instrument makers. I wonder what Venaasen would have thought about all that. I think the curious multi-artist would have tolerated that thought well. Perhaps that is precisely why a fountain pen from Italy and a fiddle from Norway both bear kinship and belong together.
References
Midtgaard, KC (2015). Olaf G. Helland and fiddle making art in Telemark
until the 1960s. Spelling: Scordatura Forlag.
Midtgaard, KC (1997). Gunnar Rostad. The Harding fiddler. Larvik:
Preutz Grafisk
No fiddles or fountain pens were damaged during photography for this column.
Illustrations and pictures
All drawings in this column were made by Kjartan Skogly Kversøy unless otherwise stated. The same applies to the pictures in the column.