Inktrapment – Lamy Petrol
Inktrapment – Lamy Petrol
The end of summer, the cusp of autumn. Back to mundane tasks and familiar everyday life.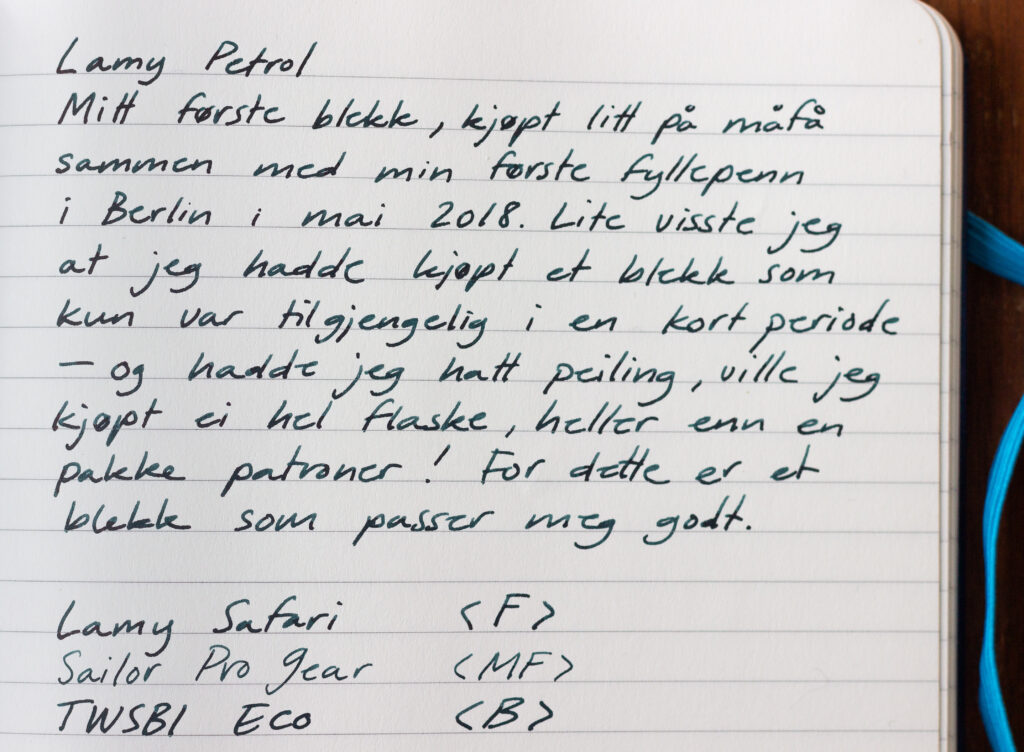 Lamy Petrol is, in my opinion, the perfect everyday ink. Not because it's boring – it's not! – but it is convenient and simple to use, can withstand some wear and tear and has just enough distinctiveness and uniqueness not to become bland.
The colour is, unsurprisingly, a muted, rather dark teal (i.e., petrol). There is not a lot of colour variations, but still springs to life on the page. The ink also has a fair amount of red sheen, especially on fountain pen-friendly paper.

The ink flow is good and is almost a bit too wet for the TWSBI B nib. As you can see, the ink is not waterproof, but LOOK at how well it handles some splashes of water! I'm quite impressed. It dries quickly too.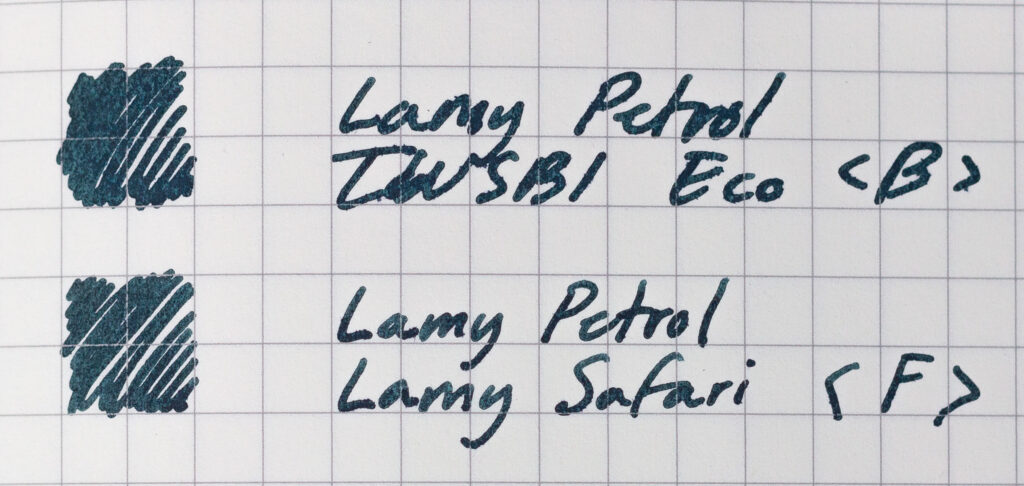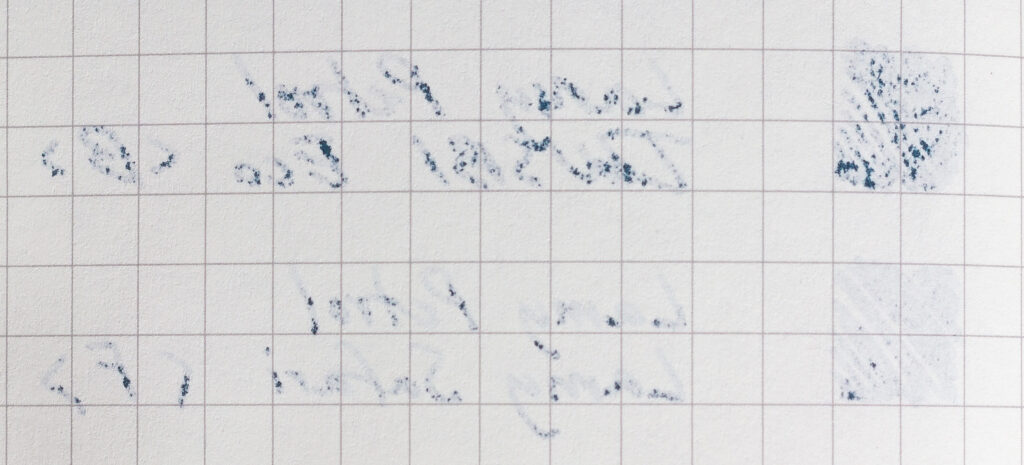 It behaves nicely on many types of paper, with minimal feathering. There is some bleed through though especially in wetter nibs.
Lamy Petrol does, however, has one big downside: It is a limited-edition ink and is now both expensive and difficult to obtain. I bought a pack of cartridges of this ink completely by chance along with my first fountain pen and have since been kicking myself because I didn't buy a whole bottle. Afterwards, I managed to get my hands on a few ink samples from Fountainfeder, but I still wish Lamy could include this ink in their standard lineup.
Liv Mogstad Strickert is a regular contributor on Pennen er mektigere, publishing ink reviews every other Thursday.